How To Become A Public Adjuster
Learn How Public Adjusters Can Make +$100,000 In Their First Year From The #1

 National Association of Public Adjuster 
Hi I'm Mark Houser President of Property Adjustment National Association.
I'm going to walk you through what it takes to become a public adjuster and what the life of a public adjuster looks like.
You'll learn how this career you have properly have never heard of can change your life and the lives of the people you help.
So What In The World Even Is A Public Adjuster?
For the rest of you, a public adjuster is someone who works for a property owner against their insurance company in a property damage claim.
Basically like a lawyer but in a very narrow field and with no law degree and we don't leave our clients with less than they need after getting paid.
The goal of a Public Adjuster is to maximize the settlement of the property owner.
Typically you are working with homeowners and commercial property owners.
Most Public Adjusters are sadly poorly trained.
In contrast the typical insurance adjuster that most people are aware of works for the insurance company. They are generally trying to minimize or deny the settlement the insurance company has to pay out.
Insurance adjusters can cover a wide variety of different types of property losses beyond what a public adjuster deals with depending on their training. Typically they aren't well trained, often with only a few weeks of training or less, and the training they do get, a lot of that is how to minimize a claim.  
Typically this is an entry level position at an insurance company and most people don't tend to stay as adjusters either moving up the ladder or more likely moving to greener pastures. You can only take so much of telling people no when they are most vulnerable.
Then there is a third type of adjuster called an independent adjuster. They work with insurance companies but unlike their in-house counterparts they are free agents who often work for multiple insurance companies.
Insurance companies typically use them in areas where having in house adjusters isn't feasible or when they need extra adjusters in an area such as after a hurricane or a flood.
Because they don't work directly for insurance companies they always run the risk of being replaced as insurance companies try to pit independent adjusters against each other to get the lowest costs.
So Why Would Someone Even Need A Public Adjuster?
As a property owner it is your job to demonstrate to the insurance company for what reason and why you need to be paid.
This isn't the insurance adjuster's job, contrary to most people's beliefs.
The typical property owner, however, isn't prepared for this.
They don't understand what their policy covers.
They don't know what things cost to repair or fix.
And often they don't have the time to figure it all out.
According to one study, Public Adjusters on Average got 574% more money for their clients than people who went it alone vs taking what the insurance company is willing to pay.
Because most people don't know what their homeowner's insurance covers they try and rely on the insurance company to tell them if they have coverage or not.
BIG MISTAKE.
Homeowner's all the time say one wrong thing and have the insurance company say, "Sorry you're not covered for that." when they are.
Here is an example. "The Sewer backed up", the insurance company will deny you because they don't cover water damage from the sewer or they would call groundwater.
But that isn't what happened.
That water isn't from the sewer, it's your water from your home that was blocked that came back into your home.
The sewer almost never backs up, if that were the case all your neighbors would have the same problem.
There are hundreds of these little phrases that insurance companies will use to deny claims before they even get started, many of which the policy really does cover.
The claims that don't get outright denied are more often than not minimized.
As A Public Adjuster You Stand In The Gap Protecting The Interests Of Homeowner's And Commercial Property Owner's
Remember how I said public adjusters are like lawyers?
Besides not having a law degree, there is one other key difference.
Here at the association, we believe in doing no harm like a doctor
That means always getting the homeowner what they need to fix their property after we take our fee.
No leaving people with damaged property that they can't afford to properly fix because your fee is too high.
In most states that is no more than 20- 25% for small claims $50,000 and down and 10% for big claims.
Because in large claims you will find damaged personal property which is paid out at actual cash value which is replacement cost minus depreciation.
So to guarantee the client what they need and still cover our fee it needs to be done at 10%. (Some states called caped states have caps that are lower than 25% for any size claim typically 10% to 12.5%)
How Do Public Adjusters Leave Enough Money For Homeowners If They Take 20-25%?
Two ways:
O&P
And what we call getting down to the ridiculous
O&P or Overhead & Profit is added to claims and adds 10% and 10% or 20% to the final claim amount.
Typically this is one of the things that insurance companies fight over and for most homeowners they don't even know they deserve it.
We teach how to get O&P every time. (This is something that most public adjusters don't even know how to do)
This is an additional 20% beyond what the costs of repair are and the courts say the insured is do.
"Getting Down To The Ridiculous"?
Everything has a value.
Even the simple job of setting and removing of switch plates has a value, and can be found in every software out there.
You know the little covers over light switches?
We teach public adjusters to make sure everything is accounted for in the estimate and that a reason is given for when it is included.
The typical contractor estimate is three lines item with a total.
We teach Public Adjusters reconstruction methods so that you understand how something should be fixed or repaired the right way, and then how back it up with documentation or facts and evidence.
No Inflating Of Estimates Just To Make Them Bigger!
We are Property Adjustment National Association one of three national public adjuster associations and currently the biggest.
And The Only Association That Owns A School That Teaches And Trains Public Adjusters.
Every other "school" out there only teaches how to pass the public adjuster license test for each state or how to use an estimating software.
This is why most Public Adjusters are poorly trained.
Passing A Test Does Not Prepare You To Be A Public Adjuster
Before We Came along No Public Adjusters where properly trained.
At best you would have some who were converted insurance adjusters but for the most part public adjusters have been trained by whisper down the lane methods taking years, and they still have massive gaps in their training.
They simply follow around another public adjuster for years hoping to pick up whatever scraps they can along the way.
So How Can You Make $100,000 + In Your First Year As A Public Adjuster?
Let's do a little math.
One $10,000 claim at 20% (in non-cap states) = $2,000 (10% in cap states) = $1,000
About 4 hours' worth of work.
You do just one of those a week you just made $8,000 a month or $96,000 a year at 20%. You do just one of those a week you just made $4,000 a month or $48,000 a year at 10%.
And that is the lowest type of claim that you will see.
It isn't hard to find $10,000 claims.
The Average cost of a claim the insurance company pays out in 2015 (this has increased every year) is $11,402 x 20% = $2280.40 x 4 = $9,121.60 x 12 = $109,459.2
Just about 5 out of every 10 homes have a claim between $5,000 and $10,000 right now. And when it comes to damage it doesn't take much before it gets to over $10,000.
$11,402 is what the insurance company on average pays out as a Properly Trained Public Adjuster you always beating the average.
Larger claims of course take more time than 4 hours but they also pay better too.
It is all how you position yourself.
You could also do it a slightly easier way by doing 1 $1,000,000 claim where you make 10% or $100,000.
As a public adjuster, you have lots of ways you can make over $100,000, it is all about if you're willing to put in the work.
After all $1,000,000 claims don't just fall out of trees. (They can however be caused by trees falling on covered property… 🙂
How Do You Find Work As A Public Adjuster?
Most public Adjusters idea of marketing is joining a networking group like BMI. But that isn't really marketing.
We teach you how to work with other professionals.
You'll learn how to put yourself in the path of work, so it flows right to you.
Contractors, Realtors, Plumbers We teach you how to setup a network of people who see claims all the time and who you can help solve problems for by finding money that they otherwise wouldn't be able to get.
One top of that we will teach you how to build a firm, with other public adjusters under you so you can make money even when you don't work. You Make A Cut Off the top kinda like a real estate broker does with real estate agents.
Typical Job = You Work You Make Money
Typical Job = You Don't Work You Don't Make Money
Once You Build a Firm You Go From Having a Job Where You Are Your Own Boss To Owning A Business Where You Make Money Even When You Don't Work
That is what is before you. Freedom to work when and how you want.
If you think you're not smart enough to do this your right as of now only because you haven't been taught by us, but you will. (Time + Knowledge + Effort = Success)
Want to work a lot and make a lot of money we will teach you how to build your business that way.
Want to work a little and spend time with your family or doing your favorite hobby but still want to make a decent income?
We Can Help You Do That Too!
When You Join The Association You Join A Family of like Minded Brothers and Sisters Who All Want To Help Each Other Get The Most for Their Clients.
Most Public Adjusters Outside of the Association aren't that way. All They care about is their own little kingdom, their little piece of turf that they control.
And they do everything they can to stop anyone else from coming and taking a part of what they think is theirs.
But it isn't theirs.
It is homeowners and commercial property owners who need your help.
That isn't a game or some hill that someone can claim, it's a person in need.
And You Can Be That Person Who Helps That Person In Need
When people go through claims it is often an emotional time for them.
Their home or place of business is no longer whole, and you step into that and solve that problem for them.
That Is What All This Is Really About, Helping People Who Need Your Help.
If That Sounds Like Something You Want To Do Here Is What You Get When You Join The Association:
For Whom the Bell Tolls by Ernest Hemingway
"Today is only one day in all the days that will ever be but what will happen in all the other days that ever come can depend on what you do today, each moment of each day is a test that determines your future."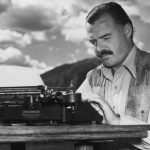 Downloads
Course Syllabus

See everything that is included in the course down to the lesson
Check Out Our Associations Trainers And Experts
Mark Houser Who Will Be Your Personal Mentor
Mark Houser , when trying to help his clients with challenges, found that many of his clients were having troubles with their insurance companies with homeowners insurance claims. So Mark started working with a public adjusting firm learning how to become a public adjuster. He received his license as an adjuster and became a Regional Vise President with the largest company. So, Mark went to Vale National training school for adjusting. Then he devoted many years learning the business of adjusting. He had gained such an understanding of the business that he decided to work towards changing how adjusting for the homeowner is done. Now he is teaching other people how to aid him in helping others. Mark is the founder of Property Adjustment National Association. Now The largest National Public Adjuster Association.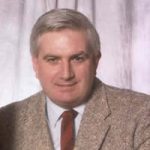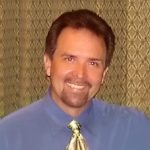 Steve Patrick
Steve Patrick Owner of LP Loss Consulting and National Speaker in the contracting industry. LP Loss Consulting is the largest appraisal company and the most powerful in the states. Steve also was a trainer at Vale National training school for adjusting. Steve Patrick Is One Of Our Master Trainers In Appraisal. Over 2,000 Roofing Claims Only Seven Did He Not Get Overhead & Profit
Don Wood
Don is a licensed Public Adjuster in New York, New Jersey, North Carolina, Florida, Texas, and Oklahoma.   Don has several decades of experience in the related fields of construction, general contracting, and property insurance, and is a thought leader in the public adjusting industry. Don has delivered Continuing Education programs for public adjusters in Texas and New York. In addition to public adjusting, Don is a Certified Professional Estimator with the American Society of Professional Estimators, member of the International Code Council, and a Windstorm Network Wind Certified Appraiser and Umpire. Don is past President of the Texas Association of Public Insurance Adjusters (TAPIA). Don is the one that made most of what is the top of the attorneys millionaires after the Katrina hurricane.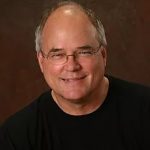 Matt B. Phelps
The practice of engineering is governed by individual states, whose requirements and practices vary. Matt B. Phelps, APEC Engineering & Laboratory chief engineer. Our forensic investigations can determine the percent of damage caused by wind and water. Our rigorous methods, based upon ASCE-7 and FEMA-55 engineering methods, are true and accurate representations of damage caused by a destructive event, such as a hurricane. We provide expert witness for parties that are involved in a dispute relative to causation of damages from an event of destructive force.
Chip Merlin
Since 1983, Chip Merlin has served as a plaintiff's attorney with a focus on commercial & residential property insurance claim disputes and bad faith insurance litigation. Chip is a noted national authority on insurance bad faith, lecturing to national trade groups and publishing a number of papers and articles on the subject for organizations such as The American Association for Justice, The Florida Justice Association, The Windstorm Insurance Network, and Trial Magazine. As founder and president of Merlin Law Group, Chip has dedicated his practice to the representation and advocacy of insurance policyholders in disputes with insurance companies nationwide.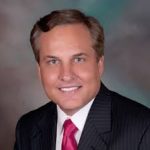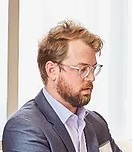 John Wood
J.D., NYU School of Law B.A., summa cum laude, Texas Christian University Honors: 
Phi Beta Kappa HEB-ISD Hall of Fame Numerous Creative Writing Awards 
Dr Michael Capilli President of AAPIA
On Reciprocal Licensing
 Chip Merlin From Merlin Law Group
The Number One Law Firm With Homeowners Claims
Founder of FAPIA AND President Of The Wind Storm Conference
Module #1 State Test Training
This module teaches you how to pass the state test to become a public adjuster. It is all about the ISO (Insurance Service Office) and their guide lines. The only thing that is different between tests is the state regulation part.
Module #2 Homeowner's Policy & Client Paperwork
In this module you will learn about the details of the ISO (insurance Service Office) which the day to day policies are approved by and guided by. You will learn what you need to know to always be the smartest person in the room on policy. You will see and understand the best paperwork in working with your client.
Module #3 Estimating & Software
In Estimating & Software you will be trained to be up to speed in a short time and can day by day deepen your understanding in estimating, as well in Mold, Lead and Asbestos and training in software.
Module #4 Negotiating & Documentation
You will learn negotiating, documenting, letter writing, appraisal and court preparation, which is a very important part in handling a claim. We go in detail in every aspect of this to the point that you could run an appraisal business as well.
Module #5 Marketing Claims
In this module we teach you how to market as a public adjuster. We go way beyond simple marketing tactics like BMI groups. This is the stuff you can't find anywhere else, because nobody else teaches it.
Module #6 Commercial Package
You will learn the informat
ion needed to get into doing Commercial claims, you know the ones that pay the big bucks.
Module #7  Lead, EPA Mold & Asbestos Training
Learn how to handle lead, mold, and asbestos claims.
Module #8  Federal & State Case Laws Library 
A library of federal and state case laws to demonstrate to insurance companies why they need to pay what your estimating.
Module #9  Step by Step Claims Processing *Coming Soon*
How to handle every aspect of a claim. Learn not just what to do but also how to think about every different part of a claim
Bonus #1 One Year Phone & Email Mentorship
You Are Never Alone. Besides the training and information on the site you can call (10am - 4pm est) and email to get additional answers to solve problems as you need them. This option may not be available forever as we grow it simply won't be possible to always include this... so get it while you can.
Bonus #2 Exclusive Facebook Group
Network and talk to public adjusters from across the industry. Get access to new updated training in real time.
Full Course Contents
Here's a breakdown of the full contents of our exclusive Public Adjuster Training Course.
State Specific Test Training
Lifetime Access To Online Training
Exam Simulator
Homeowner's, Commercial & Business Policy Training
Public Adjuster Marketing Course
Client Paperwork (Sample Contracts) & Form Letters
Estimating Scoping Training & Power Estimates
Negotiating, Presenting, Documenting & Letter Writing
Appraisal & Lawsuit Preparation
Lead, EPA Mold & Asbestos Training
Federal & State Case Laws Library
One Year Of Phone & Email Mentorship
Step by Step Claims Processing
Presenting & Negotiating Claims
Private PANA Facebook Group
PANA's CE Credits (online low cost)
4 Webinars per year
Online Tool & Book Store
Training FAA Licensing To Flying Drones That Cost Less Than $100 With Great Features
Three Short Term Executive Housing Buttons For Disaster For Your Clients
Become One Of The Elite Public Adjusters
Steve Patrick Is One Of Our Master Trainers In Appraisal. Over 2,000 Roofing Claims Only Seven Did He Not Get Overhead & Profit
I've been involved in roofing and construction for a number of years. One problem I ran into as well as many of my friends in the roofing business, was losing jobs to the insurance company refusing to pay legitimate claims because of loop holes and other criteria which they claim disqualified the insured from being covered from storm damage.

After experiencing this frustration for a number of years I found Mark's school online and figured I had nothing to lose.

Recently one of my customers had an insurance claim which the insurance company only agreed to pay for half of the roof. I prepared myself by spending 10 minutes on the school's website to review the information I needed to properly handle the claim... And only 5 minutes on the phone with mark asking a couple of quick questions.

Sure enough after initially meeting with the adjuster he claimed the insurance company would only pay for half of the roof.

I have never been a great debater and often have had difficulty arguing with adjusters. After only 5 minutes discussing why the insurance company was responsible for replacing the whole roof, the insurance adjuster shock my hand... returned to his car and returned with a check for the full amount of the entire roof.

Without the websites resources I would have never been able to negotiate the claim so easily.

Brent Fening

Roofer
I joined the property adjustment association back in late august of 2011. It was one of the best things I could of done for myself. I originally started just to get the information because my parents... we suffered a real bad hail storm in chicago in june and the insurance company was giving them the runaround. So I joined just to you know get some knowledge under my belt and try to get a better understanding of the insurance companies and how they work and everything.

But with the knowledge and information that Mark Houser equipped me with I was able to double my parents claim. When word got out about what I was doing before I even got a chance to even think about being a public adjuster or doing anything towards that nature I already had contacts from friends and referrals from what they heard about what I did with my parents place.

And ever since then it has just been a race moving to learn and get as much knowledge or information as I can to forward to the next steps.

Every time I call mark he is always there, always picking up the phone, always answering whatever possible question I could possibly ask.  No matter has crazy it might sound he always gives a good answer for it.

I just don't know where I would be without Mark Houser, he is just a god send. A real helpful person. And made me change fields and go directly into public adjusting and this is all I want to do with all the information that he has, no need to reinvent the wheel.

He has it all laid out there for you guys. Once again thank you Mark for everything that you've done. 

Shaheed Tamir

Illinois Public Adjuster
Mark,
I met some guys from Merlin law group, Steve Patrick, Don Wood, Tristan Farrell, Adrian Enrique, Mike Degregorio (roofer about to be a student of yours) and a whole bunch more past. I have referred Josh Garrick to you. I feel like I'm a good fit and have a few businesses that will provide a good income while I train. I am overwhelmed by what I learned at Win the Storm. I have read most of delay, deny and defend. I ordered from good hands to boxing gloves, that you talked about.
I'm getting ready for the next storm. Don Wood says I can work for him at Suncoast.
Thanks for putting the training together.
Rusty English
The program has worked very well... We were successful in implementing our first cracked rafter claim.

Essentially what the program has allowed me to do is negotiate with the insurance adjusters and really take control of the whole adjuster meeting. The adjusters here that we work with have come to know that we know what we are talking about and respect our figures and everything else...

The program has provided me with much of that knowledge and definitely the knowledge in how to inspect and where to go for the resources to make sure we can implement the claim properly...

And if I were to say anything to anybody that is getting into this business, it's a great program, very reasonably priced.

The most important advice I would give anybody getting into this business is that you have to get by the first knoll and erase from your mentality that the insurance company is the authority. You have to be the authority when negotiating with the insurance company.

This program teaches you and allows a person to understand how to become that authority.

So if it were me getting into this business again and again I would say this program was the best piece of information or source or resource that allows me to negotiate day in and day out with insurance adjusters...

And then beyond that is the ability to call and get some one on one consultation or backup... is this correct is this not correct.

Overall can't beat the program.

Don Schuett

Minnesota Public Adjuster
I felt that it was a good blueprint for me to follow to start my business. I went out on my own so I had some experience but didn't have the overall experience.  I have used it as a tool, I've thrown in some of my own stuff but I have used it as my blueprint to help me establish and understand the process from start to finish.

I think and what I really liked about you mark from the beginning is you where brutally honest, you know it was like a father and son type thing, like "Did you do this?" no. "Why not? you know you should do it that way". And repetition and hearing it a lot you just start doing it that way.  I think that is important, and not just sugar coating things and saying oh that is ok, don't do it next time. No! "Why didn't you do that? you should of done that."

You showed me the things I needed to learn and that was really important to me and helpful to me in gaining my confidence and preparing myself for the next claim.

I think for me it was a combination of both the information and being able to get answers when I needed them. I think it was important to have the site and be able to go out there day or night any time I'm connected to the internet, to go out and look for an answer or an answer to a question, even if it is in the middle of the night. But on the same token, it was really important to me to pick up the phone and call you as well and have that one on one conversation and pick your brain and ask you question and you come back at me with things. I think having both made it very powerful tool for me. And then as well with being able to reach out to other members of the organization and picking their brain on things and building relationships with others.

It feels great making 6 figures. I started my company right around 3 years ago (this was said about 2 years ago) . We have been very fortunate with some of the big storms that have come through, notably hurricane sandy but we also do a lot of daily claims and don't need to depend on the big storms to come through. I mean I like the big storms but I don't need to depend on them, I think growing the business thru daily claims is also very important. The income last year was phenomenal. We did a significant amount of business last year.

I think it is important that you have to look at it as an investment in yourself. If you where to start any type of business you have to make an investment. And you know to me this is a very small investment for a very large opportunity. And you get access to a wealth of information, to a public adjuster community within the association, and access to mark and his team. I believe if it is something your looking into or have interest in or maybe have some background in it is definitely something you should take seriously and give it a try. I don't think you will be disappointed. 

John Meli

New Jersey Public Adjuster
What Is The Real Cost
State Test Prep

$200

Residential, Commercial, Business Owner Policy

$350

Estimate Scope Building

$750

4 hour scope Training Video

145 Detail Scope Reports

Drone Training For FAA Licence Training

Peril And Training With Real Estimates

Credible Third Party Information

Estimate Scope Tick Sheets For Building Structure And Contents

Catalog With Estimating Line Items With What Kind Of Measurement Like SF, CF, LF, EA So On And What Kind Of Action

We Teach Using Software

We Have An Estimating Service For Power Estimates With:

Scope Sheets With Credible Third Party Information Facts & Evidence

Full Estimates With Credible Third Party Information Facts & Evidence

Any FC&S Reprint

Federal and State Case Law 

Some Work Related How To Sheets

Presentation and Negotiation

$650

Documentation

$350

Appraisal

$350

Lawsuit Prep

$550

Marketing & Marketing Materials

$600
Plus Additional Membership Benefits 
Coaching cost 10 am to 5 pm Monday to Friday

Private Facebook Group 4 X 1 Hour Webinars

National Conference 3 Days

CE Credits

Access to 500 Members
Join The Course Today For Only $10 a day!
The Only Course That Teaches You Everything You Need To Know To Become Licensed & Run Your Own Public Adjusting Business.
We Will Help You Find Your First Claim And Help You Process It.
So You Can Pay Your Membership Off
Call Us After Signing Up 215-499-8629
Got Questions? Call
215-499-8629